Admission criteria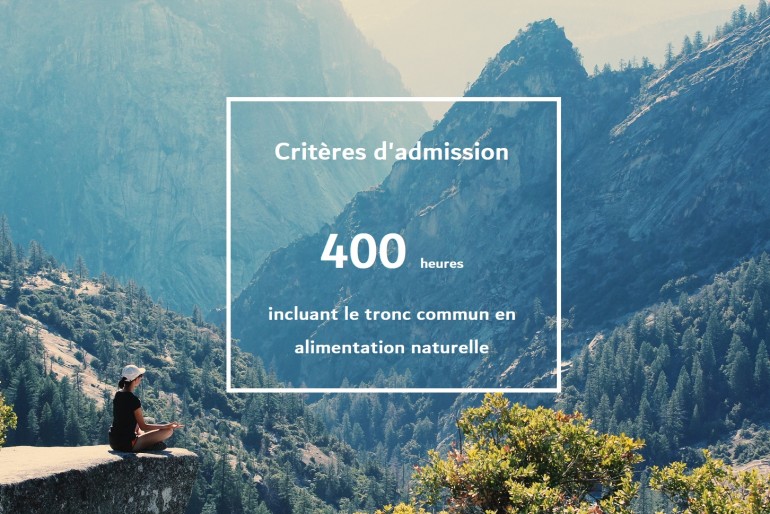 1. The therapist must have a minimum of 400 hours of training in one of the following categories:
Traditional medicine
Phytotherapy
Perinatality
Therapeutic foot care
Homeopathy

Counseling
Physical reconditioning
Somatic education
Supplementation and nutrition
2. The 400 hours of training must also include 150 hours of nutrition training.
You have the prerequisites and want to apply now?

Are you looking for an educational institution for the 150 hours in nutrition?