Insurance plan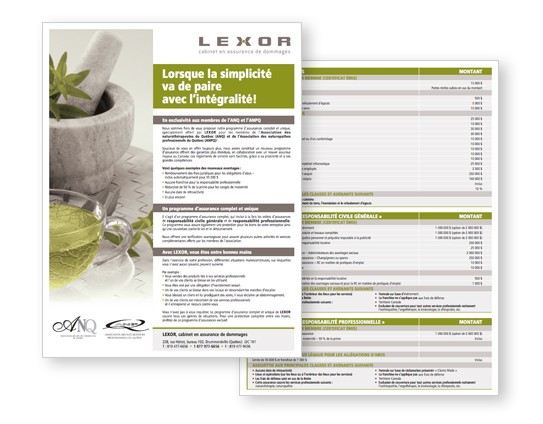 Here is the exclusive insurance proposal to the members of ANQ.

For further information concerning this offer, please contact Mrs. Francine Tardif : 1-888-353-4119 ext. 4722.
E-mail : francine.tardif@essor.ca
Related Documents

Medical protection
Immediately take advantage of this program specially designed for members of the Association des Naturopathes Professionnels du Québec and the Association des Naturothérapeutes du Québec.
Complete and flexible coverage that adapts to your needs, WITHOUT MEDICAL EXAMINATION and more than competitive premiums!

Disability insurance in the event of accident and illness
Life insurance
Supplementary health insurance
Dental care insurance
Related Documents